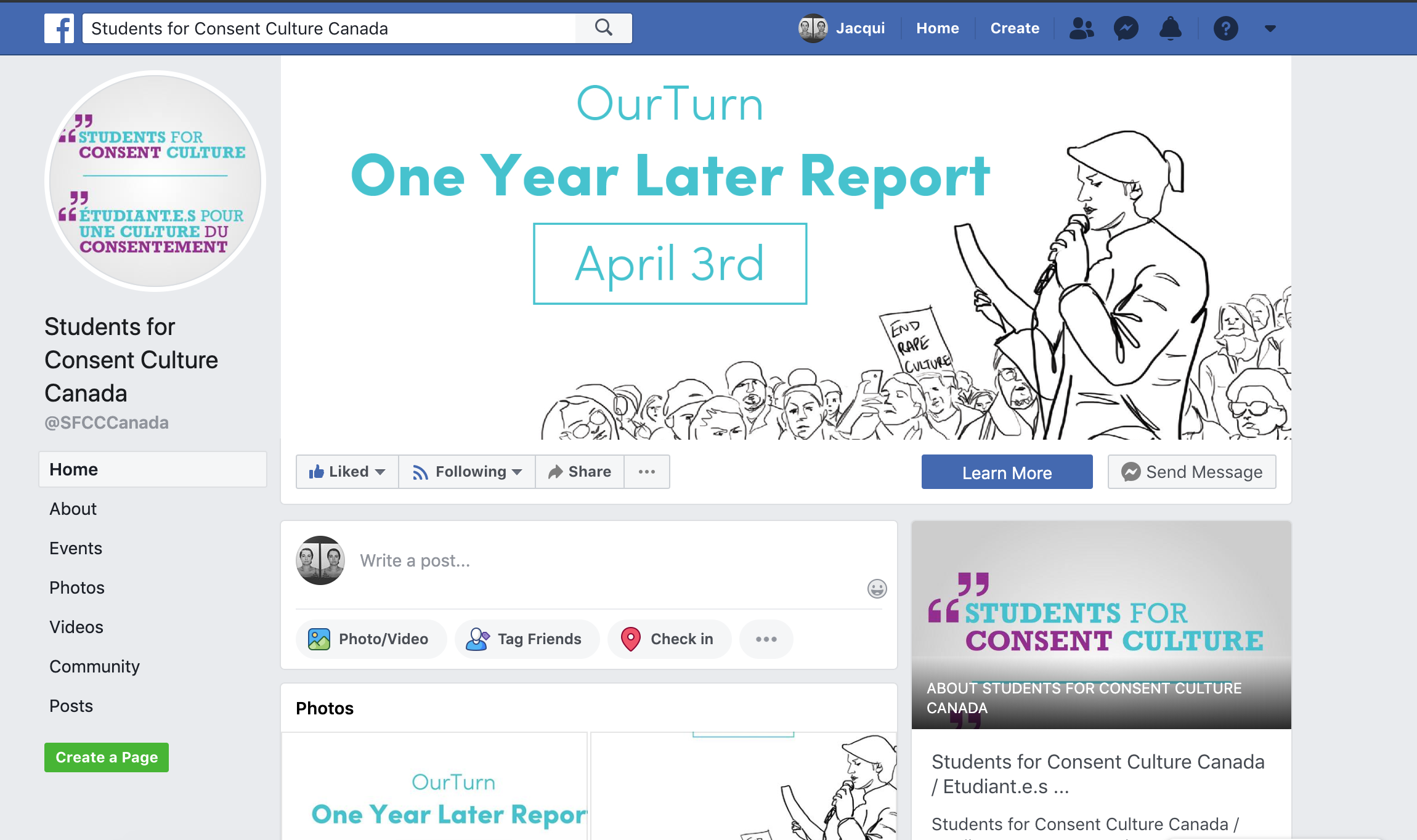 STUDENTS FOR CONSENT CULTURE
View More
2018-2020
Logo and line illustrations for the student advocacy group Students for Consent Culture Canada. Based on the concept of consent and advocacy being an ongoing dialogue, the logo uses quotation marks as a key visual element.
Created for the organization's One-Year-Later report, the line illustrations depict pivotal moments from the group's year.
For the organization's "Open Secrets, Professors and Power" campaign, imagery of various doors was used to convey the idea of secrecy and institutional barriers, inspired by the phrase "what goes on behind closed doors." The campaign aims to recruit research participants for a study on professors' roles in campus sexual misconduct.
THE CLIMATE SHOW
View More
2016
The Climate Show is a student-run podcast based out of McGill that explores themes relating to climate change. This album art draws inspiration from the molecular structure of carbon, as well as planetary imagery to evoke the main ideas associated with climate change. The album art can be reduced down to sizes displayable on mobile, and is adaptable to suit a variety of web banners.
HEAVEN AND HELL
2015

Heaven and Hell is a mixed media illust ration that visually distills these concepts through an exploration of community versus isolation, as represented by swimmers.
BEREAVEMENT

View full story
2015
Bereavement is a digital editorial illustration to accompany Sumaya Ugas' short story by the same name. Published by Dawson College's SPACE web magazine in 2015.
FROOT:
an Illustrated Pattern
2017

Subverting the familiar, Froot explores pattern, colour, and shape to create a versatile set of elements that may be combined into an endless number of pattern formations.